Now excuse me while I ugly cry my eyes out.


SO WATCH OUT YOU GORGEOUS SCOTTISH PEOPLE, I WILL COME PEEK UNDER YOUR KILTS AND PERV OVER YOUR SEXY ACCENTS. I DON'T HAVE .GIF THAT WOULD DO JUSTICE TO ALL THE FEELINGS I NOW HAVE, BUT JUST KNOW THAT I AM GRINNING LIKE A MANIAC AND FLAILING ALL OVER THE PLACE!
THIS REQUIRES CAPSLOCK, I'M SO EXCITED (AND A LITTLE DRUNK SO FORGIVE ME FOR POSSIBLE GRAMMAR ERRORS). MY DAD OFFERED TO PAY ME FLIGHT TICKETS TO SCOTLAND. I'M SO HAPPY!!!!!!!!!!!!!!!!!!! I STILL NEED TO FIGURE OUT WHEN EXACTLY I'M GOING, PROBABLY LATE IN THE SPRING, BUT I'M GOING NEVERTHELESS!
Mieliala:

ecstatic




For those of you who don't know, that video is a screen test between those two actors for a movie called Do Comeco Ao Fim. It's a love story between two half-brothers (same mother, different fathers). The movie itself could have used some more work but the insane chemistry between those two actors make up for it.
It's almost the weekend so what better way to celebrate it than watching two hot half-naked men making out. Ignore the song though, it has nothing to do with the video itself. Unless you like Beyoncé. :D
coeurdesoleil
and she liked it, so I thought I'd share some of them with the rest of you. All of these were originally written in Finnish and I translated them, so hopefully they still make sense.
(
Here be poetry
Collapse
)
So, I occasionally write poetry. I showed one to
Mieliala:

nervous
Sam and Dean, you idjits, my heart aches for you. Please, have a hug.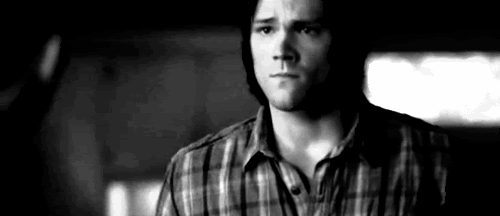 ... for making me bawl my eyes out. :´( Bobby, I seriously love you so much right now. <3
Mieliala:

sad
Mieliala:

ecstatic

Musiikki:

The Warblers - Uptown Girl
Apparently, the next episode is called "Slash Fiction" but it has nothing to do with gay porn. That is just plain mean. :( With that kind of a title I demand some sort of sexual innuendo!
My idea was to try capture Esca's journey from freedom to slavery and his awakening feelings towards Marcus. I'll let you guys decide how I managed that. :D And I apologize for not having any artwork for this, 'cause I don't know how to make pretty covers.
(
Follow me...
Collapse
)
Comments are always appreciated and adored. :)
I've been in love with The Eagle for quite a while and when I made new friends in the fandom yesterday, I had this sudden urge to make an Esca fanmix.
Current Location:

my room

Mieliala:

accomplished